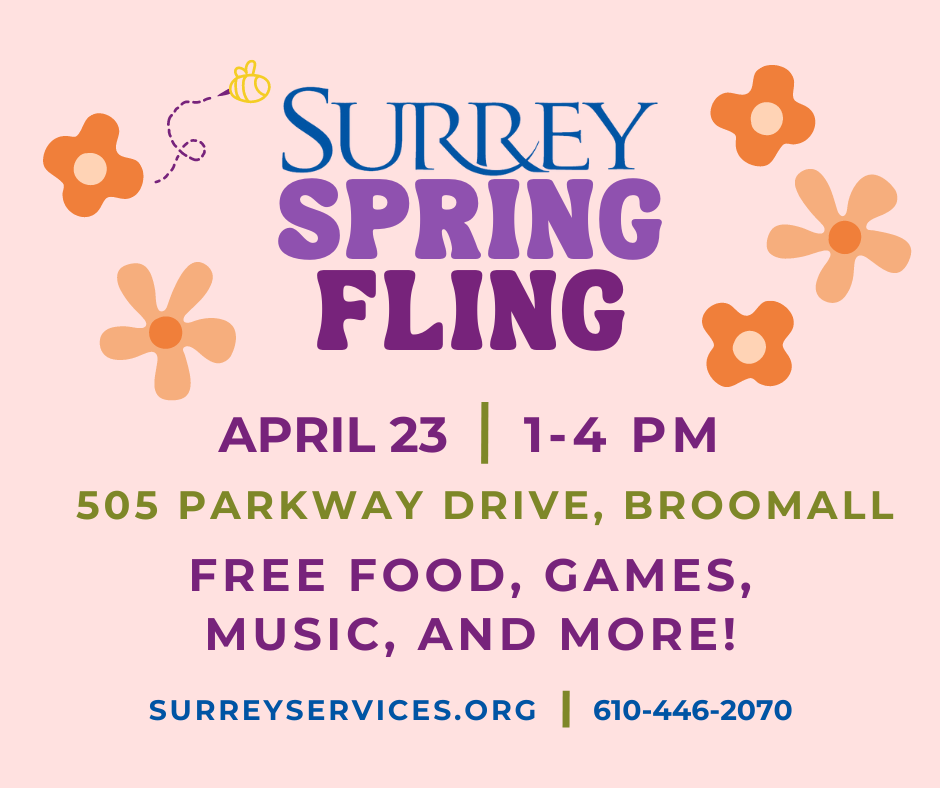 We're back with another community event! Save the date for Surrey's Spring Fling!
This event will be at the NEW Surrey Broomall at 505 Parkway Drive, Broomall, 19008.
Tell your family, friends, neighbors, and all you know to join us for this event filled with fun for everyone! Stay tuned for upcoming details.