Surrey inspires and enables all of us, as we age, to live with independence and dignity, and as engaged members of the community.
Surrey's Strategic Plan strives to change the idea of aging from a time of limitations to a time of discovery health, and social opportunity. Surrey will create the leading dynamic community for aging adults by developing groundbreaking programs, services and activities that encourage and support older adults to live well longer.
To accomplish this goal, Surrey has adopted four strategies:
Engagement + Purpose
To foster greater community engagement to provide for and support the needs of the older adult population.
Innovation + Leadership
To serve as a recognized leader and innovator in aging services, bringing together thought leaders, program excellence, and collaborative partners to advance and reframe perceptions of aging.
Health + Wellness
To promote the physical, mental, and social health of older adults at all stages of the aging process through a continuum of health and wellness programs.
Support + Assistance
To help older adults live fully, productively, and safely through a continuum of home-based services to assist older adults of all ages, capabilities, socioeconomic and health status have the support and assistance they need to remain in their homes.
The Beilenson Institute for Innovation in Aging
New Beilenson Institute to Reimagine the Future of Aging
Mobilizing the collaborative power of the best and the brightest in the field of aging services, Surrey announced the launch of an integral component in its vision for the future – The Beilenson Institute for Innovation in Aging, named for John Beilenson, an expert on aging services and longtime Surrey Board member.  The Institute will bring together a broad range of talent and expertise, generate novel insights about aging, and serve as a proving ground that helps to test and implement programs that address quality of life, health, wellness, and other issues relevant to all of us as we get older.
The Beilenson Institute for Innovation in Aging
The Institute will engage three key audiences:
Older adults and their extended families who are interested in new programs and services that improve our quality of life as we get older.
Professionals that provide care and services for older adults, offering them opportunities to build their skills and implement innovative programs that generate positive and measurable outcomes.
Aging services organizations in the region that can collaborate through the Institute, share resources and expertise, and reach a wide and diverse population of older people.
To begin, the Institute will engage an Advisory Group of nationally recognized professionals and academic leaders to advise on worthy programs; identify needs and opportunities in the aging services environment; and utilize their networks to bring the Institute's programs to a wider audience.
John Beilenson is president of SCP, nationally-focused consulting firm that has worked with the nation's leading foundations, nonprofit organizations and academic leaders in the aging field.  John's wisdom, experience, and counsel have helped Surrey remain at the forefront in the delivery of services for older adults.  As a former Chair and long-time Board member, John has led, and continues to lead, Surrey's strategic planning efforts.  Many of the programs, services, and activities that exist today are the result of his passion to inspire Surrey to reach beyond current practices to find new and innovative ways to respond to the changing experiences of older adults.
A Certified Master Trainer in "ReFraming Aging" from The Frameworks Institute in Washington D.C. and author of 18 books including "Future Me – Authoring the Second Half of Your Life," John consults and speaks nationally on the changing face of aging.   At Surrey, John generously shares his talents, providing workshops and programs on this topic for community members and staff. Now, John will once again lead the process to strengthen, expand, and create programs that focus on the evolving needs, interests and lifestyles of older adults.
Innovation and Collaboration
The Beilenson Institute for Innovation in Aging reflects Surrey's belief in the power of innovation combined with creativity and vision, to change perceptions of aging and address the evolving needs and interests of older adults.  The Institute will serve as an incubator for the expansion of current programs and development of new initiatives and approaches that have significant impact on the lives of older adults.
"The Institute is about innovation, fueled through connection. By strengthening the connections with older adults who we serve, our community partners, and best-in-class providers doing great work, we can build a community of excellence around aging services," says Beilenson. "By engaging individuals of all ages, in ways that will have the greatest influence on their life situations, Surrey will have an even greater impact on our community and all of us as we get older."
The Beilenson Institute for Innovation in Aging is a pivotal initiative for Surrey. Most important, it will help older adults find the experiences, programs, and services they need to remain active, independent, and engaged, thanks to the support of the entire Surrey community of neighbors and friends.
"Since its founding, Surrey has created and delivered vital resources to impact the lives of older adults and their families in the community," says Rick Davis, Surrey Board Chair. "We are excited that the launch of the Beilenson Institute will build on this tradition, fostering collaboration with thought leaders that will change the perceptions and realities for all of us as we age."
Board of Directors
Surrey is fortunate to have a dedicated and involved Board of Directors as well as five Honorary Board Members. These individuals represent many different industries and professions and lend their expertise on a regular basis to help guide Surrey's to fulfill its mission.
Board Officers

Rick Davis, Board Chair
President, Magis Insurance Group, LLC
Jean P. Kozicki, First Vice Chair
System Director, Recruitment, Main Line Health, ret.
Kevin P. OBrien, Second Vice Chair and Treasurer
Director of Financial Services, Alliances, Sanofi-Aventis, ret.
Maureen Brennan-Miller, Immediate Past Chair
Community Volunteer
Board of Directors

Andrew S. Addis
President & CEO, R:SK Advisory
John Beilenson
President, Strategic Communications and Planning
Andrew J. Bilotta, Jr.
Partner, PAX Partners of Raymond James
Karen Coley
Director, Process Management, Prudential
Ann Lanahan Gill
Chief Philanthropic Officer, Vanguard Charitable
William J. Grim
Co-Executive Director and Administrator at Inglis House, ret.
Bruce D. Hopper, MD
Managing Partner, Main Line Women's Health Care Association, ret.
JoAnn J. Ladden
Member Representative, Tredyffrin-Eastown School District,  ret.
David Levine
President, Alpha Scientific Corporation
Dawn Mann
SEI Investments, ret.
Kristine E. Messner
Managing Partner, 1867 Capital
Ned Miller
Principal, 3rd Act Sales Consulting

Sam Monastra
DavidWayneAssociates
Carl Needles, Board Secretary
Kynect
Daniel T. O'Connell
CFO, QVC, Inc., ret.
Kevin O'Nell
Senior VP, MarginEdge
J. Bradford Parkes
Heritage Insurance Services
Andrew A. Signore, PE
Pharmabiosource
Analisa Sondergaard, Esq.
Judge, Court of Common Pleas of Chester County
Christopher L. Vojta, MD
President and Director, Arctos Foundation
Jill Whitcomb
Interim CEO
Honorary Board Members
Stephen W. Bajus
M. Parker Blatchford
Robert M. Campbell, Jr.
Beverly Dotter
Paul W. Olson
Carole Rubley
Financials & Annual Report
Ethics & Confidentiality
Confidentiality Policy
Surrey and its employees and volunteers have an ethical and legal obligation to respect the privacy of the organization's clients and employees and to protect and maintain the confidentiality of all information learned about clients, employees, family members and friends in the course of providing services. Click here for the complete Confidentiality Policy.
Confidential Reporting of Ethics Policy and Procedure
Purpose: To ensure process for confidential reporting and appropriate handling of perceived ethics violations.
Surrey is committed to the highest standards of ethical conduct in its services and financial affairs and reporting. In accordance with applicable law, persons who in good faith report evidence of known or suspected fraud, abuse, theft, accounting or auditing improprieties or other financial misconduct will not be retaliated against because of such reports.
1. Evidence of known or suspected fraud, abuse, theft, accounting or auditing improprieties or other financial misconduct involving Surrey assets, operations, volunteers or employees should be reported to the President or the Chairperson of the Audit Committee of the Board of Directors.
2. All communications may be made anonymously. If warranted after investigation, any such instances and reports will be referred to the Surrey Board of Directors for appropriate action.
Careers
Surrey offers a variety of employment opportunities in a rewarding environment.
Surrey policy prohibits discrimination on the basis of race, color, age, sex, sexual orientation, gender identity, national origin, religion, or disability.  This applies to the provision of services, granting of privileges and accommodations, and the opportunity to participate in programs or activities. Surrey is an Equal Opportunity Employer.
Join Team Surrey today.
We have the following Home Care services positions available.
Please apply online for Home Care Services positions by clicking here.
Thank you for your interest.
Devon, PA. October 18, 2020. Mobilizing the collaborative power of the best and the brightest in the field of aging services, Surrey Services for Seniors announced the launch of an integral component in its vision for the future – The Beilenson Institute for...
I am writing to you as a member of the Surrey community and as a physician and victim of COVID-19. I'm 56 years old and was diagnosed with COVID on December 7, 2020. I have struggled for the last four months to recover. Endless lonely nights struggling with...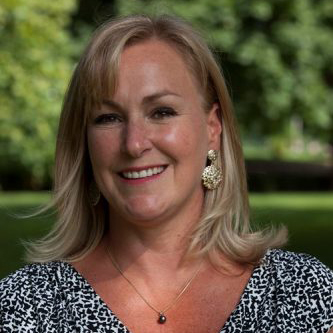 Jill Whitcomb

Interim CEO
Jill Whitcomb possesses 28 years of experience in development, communications, and senior level management. Most recently, she served as Managing Director of Philanthropy for the Brandywine Health Foundation. At the Coatesville-based nonprofit, she was responsible for 1/2 the planning and implementation of a comprehensive development plan that included major donor relations, annual giving, and sponsorship development, as well internal and external marketing and communications.
While at BHF, Whitcomb was also responsible for the management of collaborative projects between the foundation and other civic, corporate, and community organizations. Prior to her position as Managing Director, she served as Director of Corporate Relations and Special Events, a role that encompassed major donor relations, marketing, communications, and event management.
Before joining BHF, Whitcomb also worked with the March of Dimes Birth Defect Foundation in various capacities. She holds a bachelor's degree in Political Science from the American University in Washington, D.C., and is a graduate of Leadership Chester County. She is also active with various community and professional organizations. She holds a BA from American University and is a resident of Chester County.
Jill can be reached at jwhitcomb@surreyservices.org or 484-321-6101.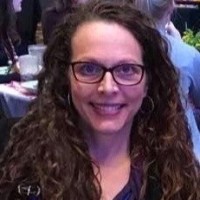 Kristin Kingery, BSW, MSW, LSW

Chief  Operating Officer
Kristin brings a wealth of experience to Surrey and a deep commitment to helping older adults live fully. Kristin began her career as a social worker. Her work and community involvement has focused on enhancing the quality of life for older adults. Most recently, she served as Division Director for Bayada Home Healthcare with oversight of Chester, Delaware, Bucks, Montgomery, and Philadelphia counties. There, she was responsible for operational management; short and long term strategic planning and innovation; and service expansion. Kristin also has served as Chairperson of the Philadelphia Walk to End Alzheimer's for ten years, growing participation to become the largest Walk in the United States.
Kristin can be reached at 610-647-6404 x120 or at kkingery@surreyservices.org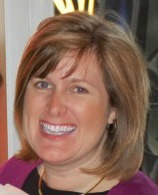 Maureen McKnight

Director of Marketing
Maureen McKnight is an experienced marketer and content creator. Maureen has 28 years in for profit and not for profit marketing. Before joining Surrey in 2013, she worked at Merck as a Product Manager and in managed care marketing with Medco Containment Systems. Maureen holds a BSJ from Northwestern University in Evanston. She has served on the boards of St. Katharine of Siena School in Wayne and Devon Preparatory School and lives in Chester county.
Maureen can be reached at 610-647-6404 x124 or at mmcknight@surreyservices.org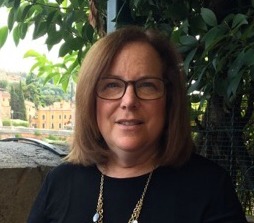 Vicki Weiss

Director of Administration
Vicki Weiss joined Surrey in 2012 as the Executive Assistant to the President and now serves as Director of Administration where she is involved in oversight of much of the administrative and operational aspects of the organization. Vicki brings 20 years of experience running programs for non-profits and volunteer organizations.  Vicki holds a BA in Economics from Georgetown University.