Our Mission
Surrey inspires and enables all of us, as we age, to live with independence and dignity, and as engaged members of the community.
The Surrey Difference
Surrey is the leader in providing solutions to seniors in our community.
40 years of extensive experience meeting the wide-ranging needs of older adults.
Your total solution with a breadth and scope of services that sets us apart.
A non-profit organization serving our local community members, regardless of income.
Focus on the dignity and needs of the whole person and his or her individual situation.
A caring, family centered philosophy.
Christi Seidel

President and CEO
Christi Seidel has more than 25 years of experience at both for-profit and non-profit organizations. She joined Surrey in 2010 as the Director of Marketing, overseeing marketing, public relations and community outreach.  In 2016, Christi also assumed responsibility of all Surrey's community centers and the Consignment Shop. She received her undergraduate degree from Marymount University and holds an MBA from St. Joseph's University. Christi began her involvement with Surrey 20 years ago as a volunteer grocery shopper. She is involved with several non profit organizations including the Children's Hospital of Philadelphia where she serves on the Cardiac Center Board of Visitors.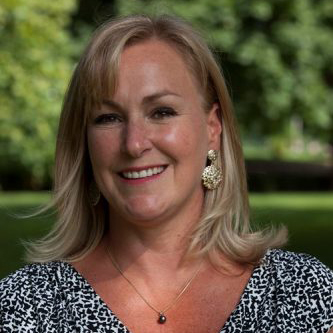 Jill Whitcomb

Chief Advancement Officer
Jill Whitcomb possesses 28 years of experience in development, communications, and senior level management. Most recently, she served as Managing Director of Philanthropy for the Brandywine Health Foundation. At the Coatesville-based nonprofit, she was responsible for 1/2 the planning and implementation of a comprehensive development plan that included major donor relations, annual giving, and sponsorship development, as well internal and external marketing and communications.
While at BHF, Whitcomb was also responsible for the management of collaborative projects between the foundation and other civic, corporate, and community organizations. Prior to her position as Managing Director, she served as Director of Corporate Relations and Special Events, a role that encompassed major donor relations, marketing, communications, and event management.
Before joining BHF, Whitcomb also worked with the March of Dimes Birth Defect Foundation in various capacities. She holds a bachelor's degree in Political Science from the American University in Washington, D.C., and is a graduate of Leadership Chester County. She is also active with various community and professional organizations. She holds a BA from American University and is a resident of Chester County.
Jill can be reached at jwhitcomb@surreyservices.org or 484-321-6101.
Frank J. Byrne

Senior Director, Home Services
Frank Byrne has more than 25 years' experience in health care and long term care. Throughout his career, Frank has worked extensively with non-profit nursing homes, assisted living residences, continuing care retirement communities, subsidized senior housing and home and community based programs for the elderly. He also was appointed to and has served on numerous state aging-related regulatory councils and committees including the Pennsylvania Governor's Long-Term Care Commission and the New Jersey Medicaid Long-Term Care Funding Advisory Council. Frank holds a BA from Villanova University.
Caryn Fallon

Senior Director, Mission Services
Caryn  has over 30 years' experience in Marketing, Management and Operations leadership roles at for profit and non profit organizations. She joined Surrey as Director, Volunteers and Membership in March of 2018.
Caryn recently served as a volunteer Assistant to the Executive Director at the Downingtown Area Senior Center, where she assisted with Center oversight, volunteer management and  fundraising.  She has also been an active volunteer with the Salvation Army and Susan G. Komen Philadelphia.
Caryn has a BS degree from the University of Richmond in Marketing and Finance.  She was raised in Montgomery and Delaware counties and now resides in Chester County.
Christina Wagoner

Senior Director of Finance
Christina has spent more than 22 years in the non-profit arena. Before joining Surrey, she served as the Chief Financial Officer for the Upper Main Line YMCA. She also took on Development responsibility, overseeing some of the Special Events at the Upper Main Line YMCA including the Annual Golf Outings and the 50th Anniversary Gala. After the merger of the Upper Main Line YMCA and the Brandywine YMCA, Christina assumed the responsibility of Director of Corporate Partnerships and raised more than $1.1M in corporate donations in 2015. 
Christina is very active with a number of community groups including Youth Mentoring Partnership, Justice4PaKids and March of Dimes Women of Achievement dinner committee. She is the President of women's golf at the Phoenixville Country Club and a member of its golf team.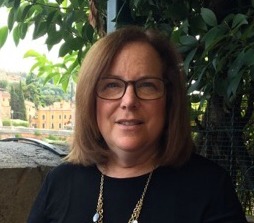 Vicki Weiss

Director of Administration
Vicki Weiss joined Surrey in 2012 as the Executive Assistant to the President and now serves as Director of Administration where she is involved in oversight of much of the administrative and operational aspects of the organization. Vicki brings 20 years of experience running programs for non-profits and volunteer organizations.  Vicki holds a BA in Economics from Georgetown University.