Making A Difference in Our Community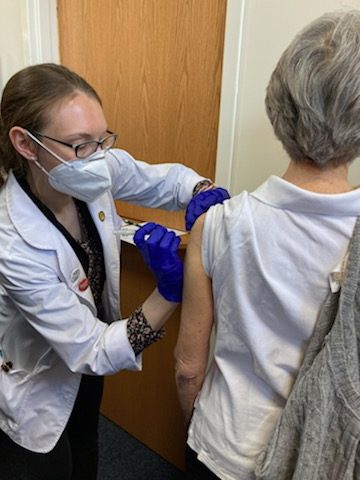 Surrey's Comprehensive Approach in Action
Dear Surrey,
As I reflect on 2021, I see the wonderful works of Surrey that made my life so much better;
Church kids (from FUGE) trimming my out-of-control weed trees

Surrey volunteer shampooing my rugs

Meals on Thanksgiving and Christmas

COVID boosters at Devon
How can I thank you enough?  Thank you Surrey for ALL that you do for me and my disabled daughter.
Best wishes for 2022.
Caryn S.
Support During An Overwhelming Cascade of Problems
Susan was struggling through difficult times when her daughter called Surrey a few months ago.  Susan lost her job due to the pandemic, was hospitalized, and had a lengthy rehab stay.  She came home to a mountain of paperwork and unpaid bills and her medical issues continued.  To make matters worse, Susan's husband, from whom she was separated, took out a home equity loan in his name on their jointly-owned home.  Susan was unaware of this loan until she started receiving letters from the bank regarding his defaulted loan following her husband's death. Susan's daughter tried to help her, but with the loss of her own husband in 2020, they were both completely overwhelmed.
Relief from Worry
At first Susan did not want to accept help. Her daughter told her that they were both at the breaking point, so Susan agreed to start working with Surrey's Personal Finance Manager.   The decision has made a huge difference in her life.  The bills are current, and she has a system for paying them. The documentation required to allow her to speak to the bank about the home equity loan has been gathered and submitted. Her required minimum IRA distributions are in order and she now has homeowner's insurance again.  Susan continues to receive support and assistance from Surrey's Personal Finance Manager with numerous other issues.  Most importantly, Susan now feels much better about her financial situation and is not laying awake at night with worry.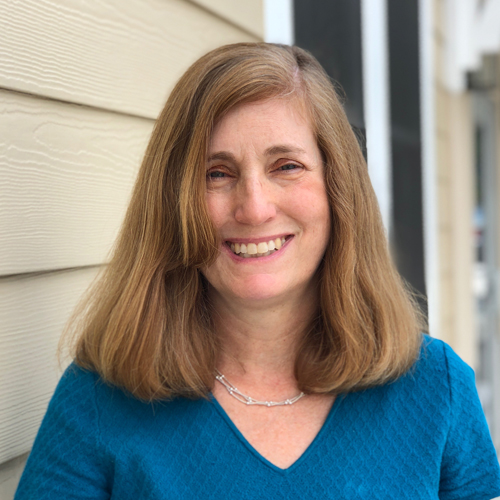 Jacky Kennedy Sisson, Surrey Personal Finance Manager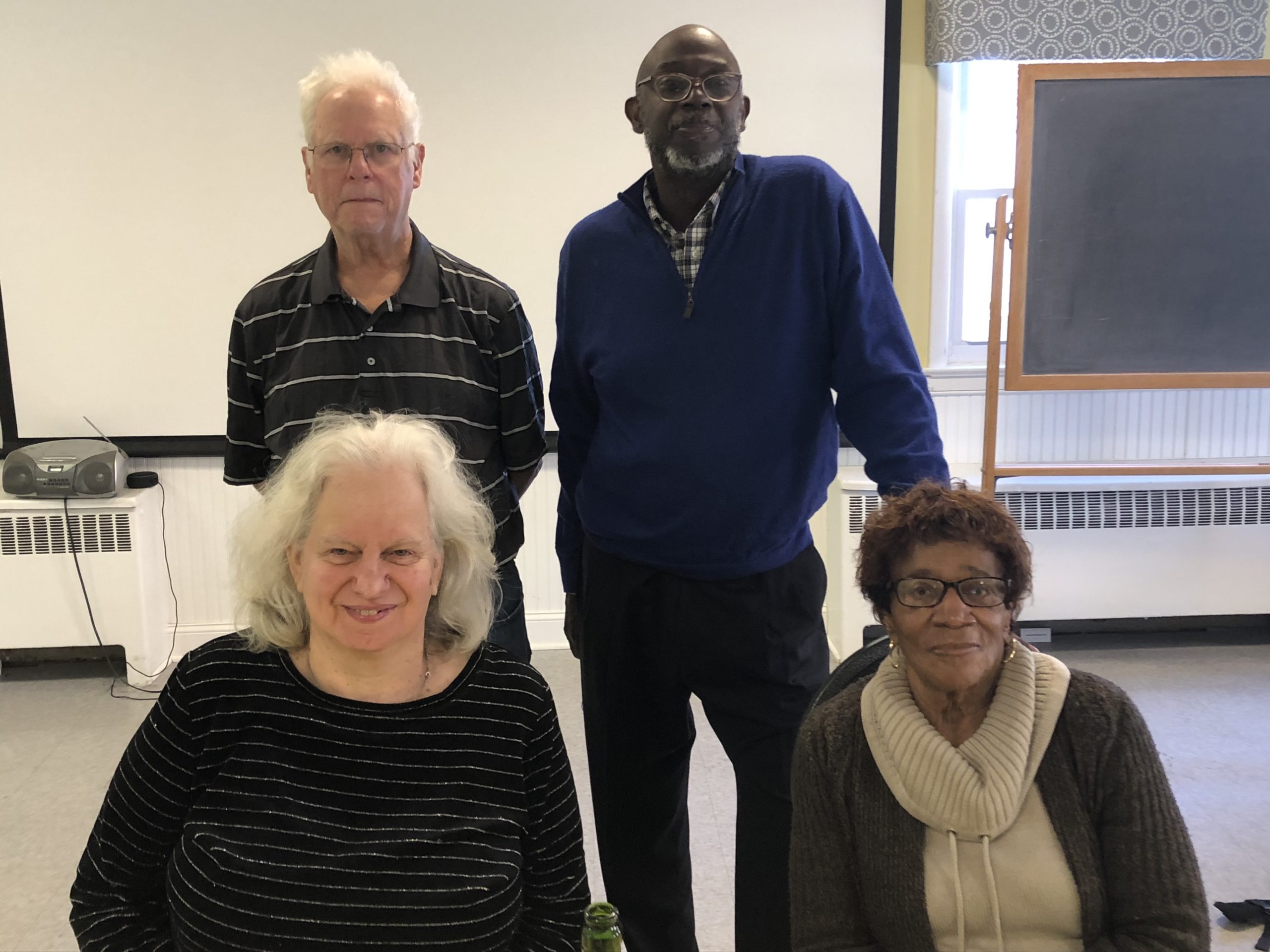 A Surrey Thanksgiving Story
Keith, a regular volunteer at Surrey Media, brought Thanksgiving dinner with all the fixings to the senior center so he could celebrate Thanksgiving with his friends.
Nothing remarkable about this story on the surface. Except for the kindness and generosity that only those who know Keith well will understand.
Keith is a veteran who lives alone in subsidized housing. He received a boxed Thanksgiving dinner donated by members of his church and the complex where he lives. He wanted to do something for the people who are like family – the older adults and staff he sees daily at Surrey.  So, he cooked for several days, preparing the turkey, stuffing, yams, green beans, and potato salad to share.  The Wednesday before Thanksgiving, a group of ten gathered to enjoy Keith's kindness and be thankful together.
You Can Depend on Surrey
Water was pouring into Anna's apartment. She lived alone, her son was in a foreign country on business and she didn't know what to do.
Fortunately, she has Surrey. Anna is 97 and no longer drives. To get to essential appointments, such as her doctor or medical facility, she receives transportation from Surrey drivers. In addition, a volunteer does her grocery shopping every week, following Anna's specific instructions. In desperation, Anna called the number for her trusted resource: Surrey.
Bob, a Surrey staff member, answered. At first, he couldn't even understand Anna – she was so upset. Finally, he pieced the story together. Bob realized Anna needed help immediately. So, he offered to call the apartment manager and explain what was going on.
After notifying the manager, Bob sent a quick email to Anna's son to let him know what had happened.  A Surrey volunteer stopped by later in the day to check and make sure that Anna was ok and that her apartment was dry.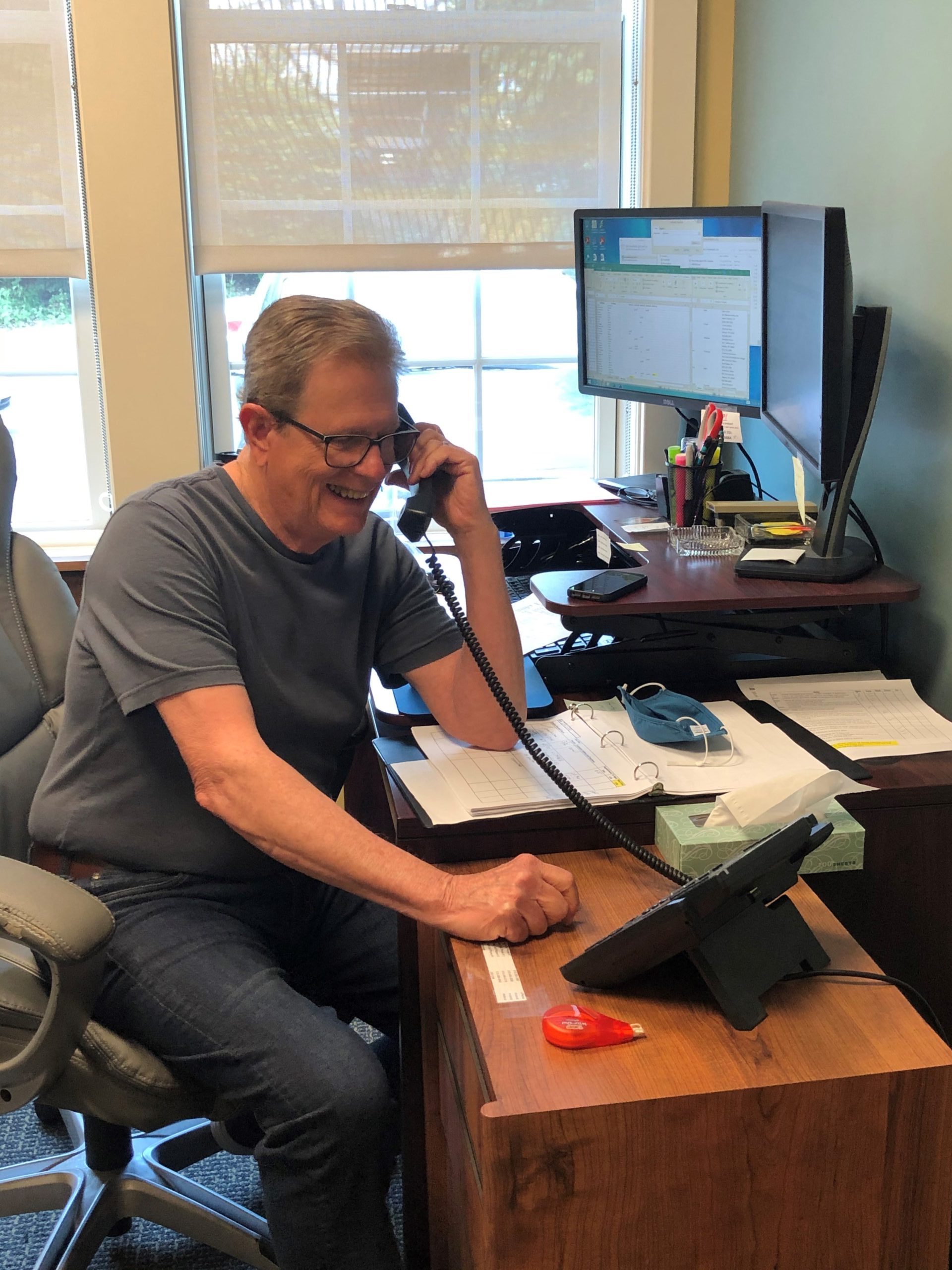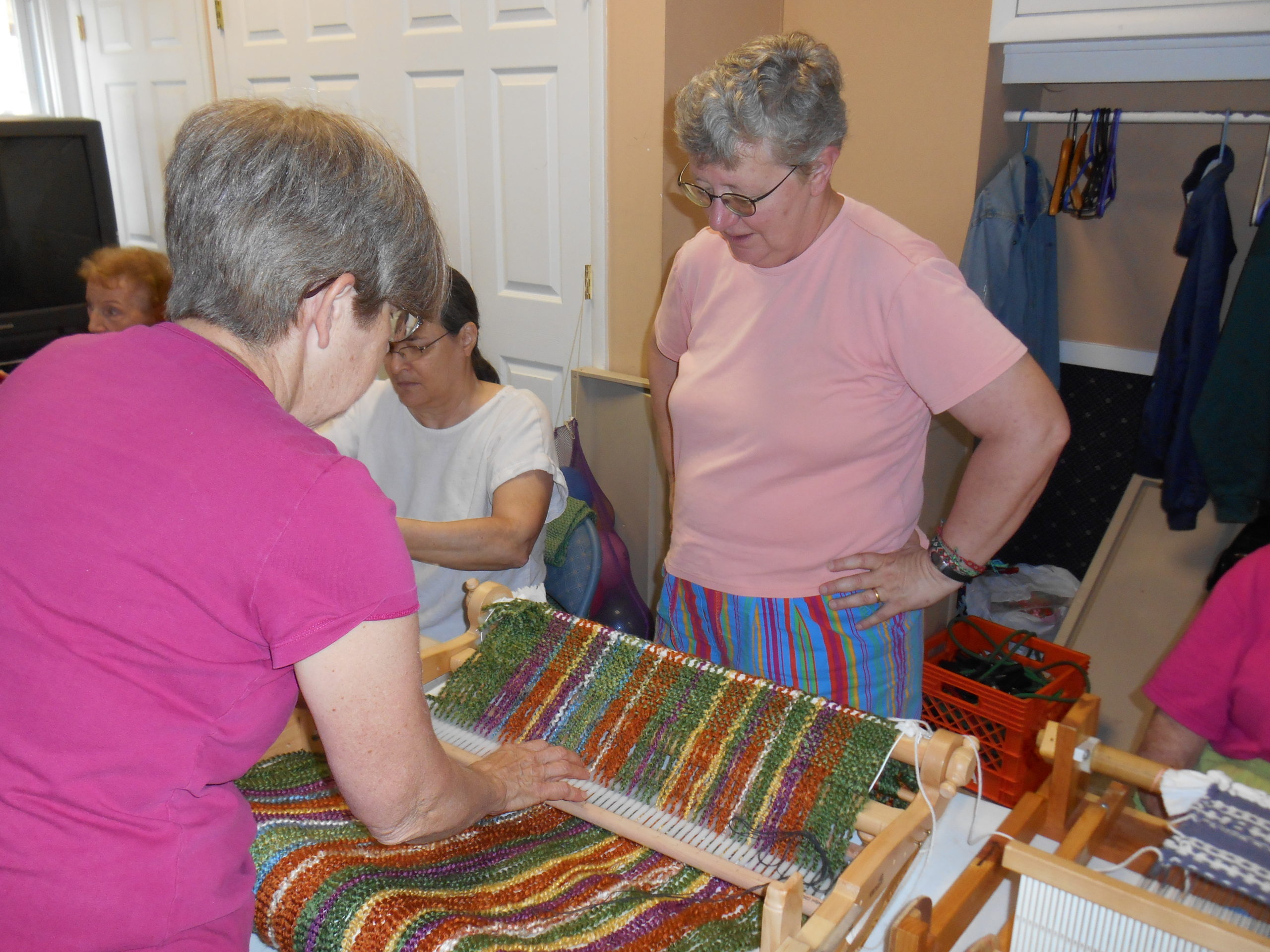 The Surrey Community
Surrey weaving has been led by Barbara, a volunteer instructor for several years. The class has a loyal group of attendees and welcomes new participants regularly.
This year, the class has been a creative outlet and a supportive community for participants. Four people in the class have had spouse die since the pandemic began, a staggering 1/3 of the class!
Class participants have rallied around each other, providing comfort, support and delivering soup/meals to each other. Surrey programs are more than just classes. They are true communities that are together during good times and difficult ones.
The Surrey Community
John came to Surrey in Media after being a full-time caregiver for his wife. He quickly became a regular at three to four exercise classes every week. John's adult children lived in California and New York, and the Surrey community became a part of John's extended family.
While at Surrey, he was always offering to help – setting up the room for exercise, lifting boxes, helping to pack meals.  His kindness and willingness made him a go-to Surrey volunteer in no time.
When the pandemic hit, John was no longer able to exercise or volunteer. His daughter was concerned that he wasn't eating well. She reached out to Surrey. Immediately, staff began home delivered meals to John three times a week. The added benefit of the meals was the visit from a friendly, Surrey volunteer who while delivering the meals, checks in and makes sure John is well.
"Surrey has been such a blessing for our family. After my mom died, we worried about my dad being on his own. We were so happy when he met such a lovely group of people to socialize with at Surrey. I really enjoyed meeting the wonderful staff (Kathy, Connie, Keith etc.) of which he spoke so highly. Our worries returned during the pandemic, and we're so grateful and relieved that Surrey is there to help, even while the center is closed."  – John's daughter Alena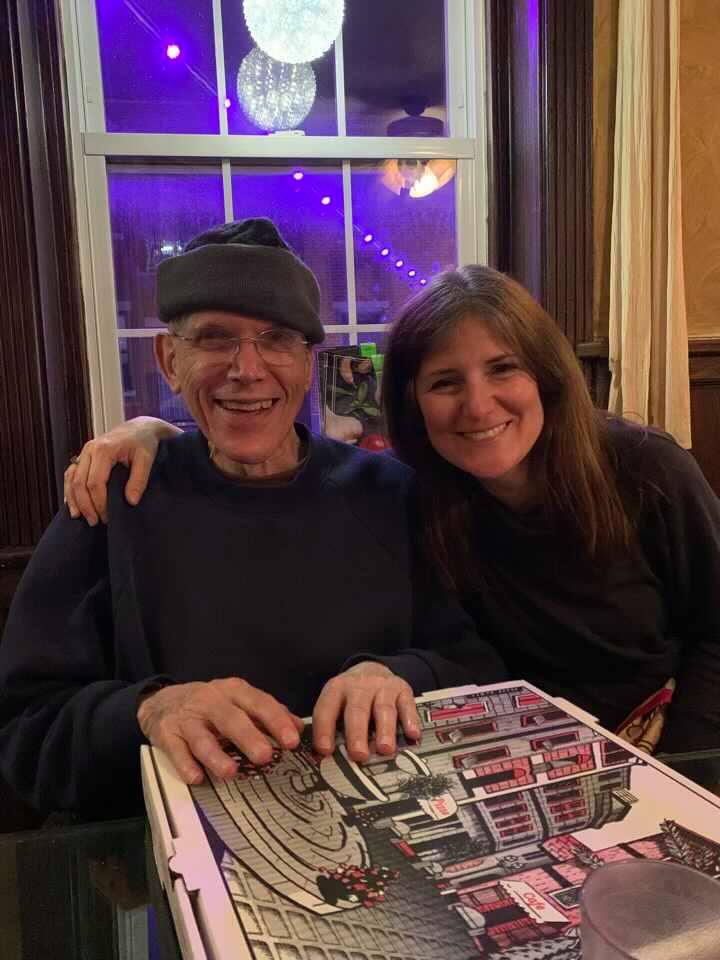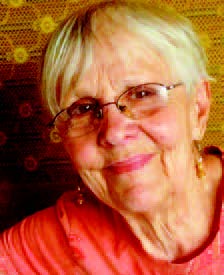 Surrey Volunteers in Action
Surrey received a call from a woman who had nowhere else to turn. She was not well, had mobility issues and was reeling from the death of her only sister, who recently perished in a fire. In desperation, she called Surrey. Her need? Just a little help. She was unable to get down the narrow steps to the laundry facility with her walker and so her laundry had piled up.
In less than one day, Rosemarie (shown), a Surrey volunteer, spent five hours washing the accumulated laundry. Then a Surrey staff member visited the woman to make sure she was ok and was safe in her home.
At Surrey, this is a common occurrence. Surrey volunteers immediately respond to requests for help whether large or small. They give of their time so generously and willingly that they are an inspiration to all.
Support for Family Caregivers
How do you help your 93 year old mother while juggling work and family from 90 miles away?
That is the question that Carolyn faced. Her mother, Irene, lived alone in Havertown and was determinedly independent. But Irene needed assistance with daily care and called her daughter several times every day with questions and issues.  Carolyn began visiting every weekend, trying to complete all her mother's errands on Saturdays, her only time off from a stressful job as a nurse. One day, Irene called Carolyn 20 times at work. "I realized we needed help," said Carolyn "but mom would not accept anyone other than family in her home."
Since Irene was a Surrey member and enjoyed attending programs in Havertown, Carolyn decided to call Surrey for advice. A staff social worker met with Carolyn and Irene to fully understand their needs and wishes and ensure a great fit with a Surrey caregiver.
"The caregiver you chose for our mom is absolutely amazing! What a great match for Mom! She is such a loving, kind, caring, mature, and knowledgeable young woman. I really didn't know what to expect, and certainly didn't think the first week would go so smoothly. It is obvious that mom's caregiver truly loves what she does and is very good at it. We are very thankful for you, Surrey!"