Thank you to the amazing team from Global Atlantic Financial in Berwyn. This month, in the brisk wind, they helped 92 year old Serena by raking loads of leaves and cleaning up her yard. They also dropped off a $7,500 donation to support Surrey's work helping older adults.
 "Mom went on and on about how wonderful the volunteers were–six outstanding men. She had lovely conversations with them. You know sometimes it's hard to accept help and mom will say she doesn't need it, but she was just thrilled."
– Serena's daughter Nancy who lives out of state.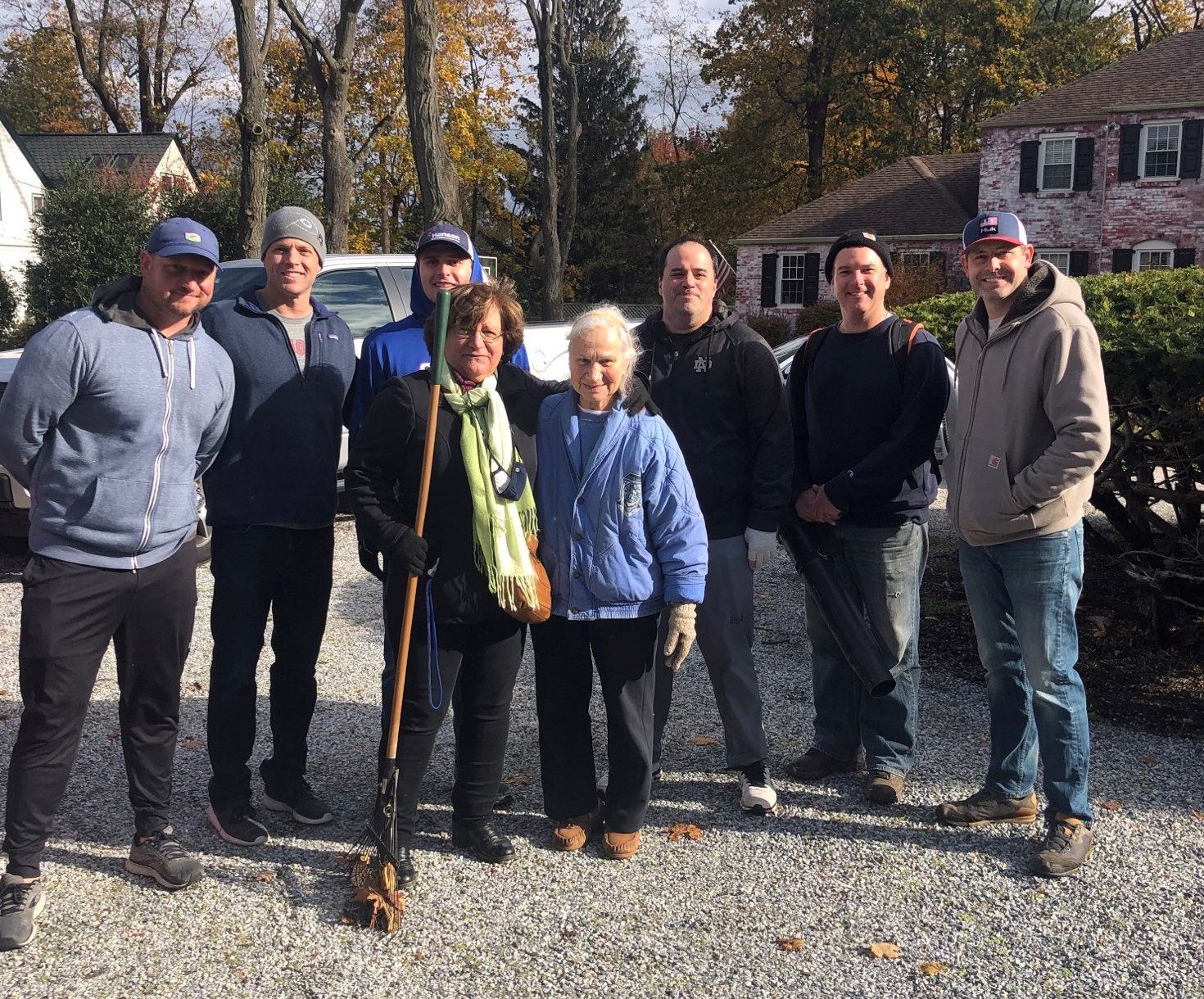 Groups are welcome! Find out how your organization, club, or church group can have a meaningful, teambuilding experience while making a difference to older adults. Call 610-647-6404 or submit the form above for more information.
"Neighbor Helping Neighbor" is the Surrey ethos. We depend on the energy and commitment of hundreds of volunteers each year. Surrey offers volunteer opportunities that fit every age and interest. 
Comfortable with technology? We have two volunteer opportunities for you.
Surrey's Technology Lending Library provides tablets and data plans to older adults who don't have access to technology. We are looking for volunteers who can help individuals get acclimated to using a tablet, navigating apps, and using Zoom to join Surrey's virtual programs.
Surrey offers livestream options to those who prefer to participate in programs from home. We are looking for volunteers who can help with the video in our centers during one-hour Zoom programs to ensure the instructor is in-focus and on-screen. Basic technical experience is requested.
If you are interested, please fill out the form below. You will make a huge difference in the life of an older adult. Thank you.
Surrey also has the following opportunities available:
Drive community members to medical appointments, the grocery store, and a variety of other errands
Shop for homebound seniors
Lead virtual classes