Alla never expected to celebrate her 77th birthday with a new group of friends – who could not speak her language.
Last winter, Alla's life changed dramatically when she traveled from her home in Ukraine to visit her daughter in Pennsylvania. While she was here, Russia invaded Ukraine and Alla could not safely return to her home. Worry about her family and friends made her so depressed she laid on the couch all day scrolling through an iPad to find news and updates.
Her daughter was concerned about her mother and brought Alla to Surrey. Despite the language barrier, Surrey members welcomed Alla. They helped her set up her chair and weights for SilverSneakers exercises classes. When it was BINGO time, they guided her through the game until she understood how it was played. They included her in every Surrey activity – lunch, games, and creative classes. Friendships grew and the Surrey family in Media embraced their newest member.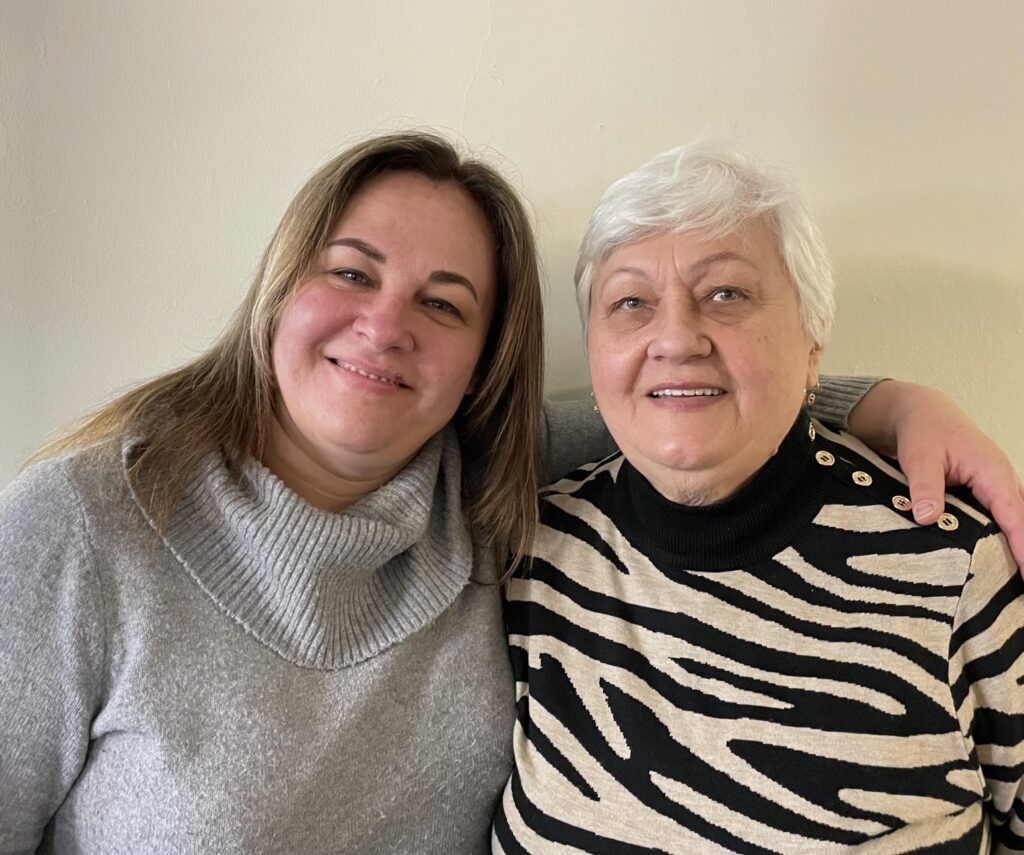 This month, Alla suffered another blow. She learned that her son is a POW in Ukraine. Her daughter said they are relieved to learn he is alive, but that he may not be freed for a long time. Despite, the uncertainty and sadness in her life, Alla wanted to share her birthday celebration with her Surrey friends. She baked a traditional Ukrainian honey cake brought it to Surrey Media. "It was delicious and beautiful – all at the same time," said Gail, a Surrey volunteer. "The cake was a treat, but sweetest of all was Alla's smile while the group sang Happy Birthday to her," said Kathy, Surrey Director for Delaware County.