If you hear "planned giving" and think it is only for the very wealthy–or that it is confusing to set up–you are not alone. However, planned giving options are for everyone and they do not need to be difficult to create.
Check out these common planned giving misconceptions.
Planned gifts are complicated and confusing.
They do not have to be. There are many options for planned gifts. Most are simple and have no cost in the donor's lifetime, like a gift in a will. You just need to find the one that best meets your needs. Planned Giving, also known as legacy giving, includes trusts, life insurance, bequests, gift annuities, gifts of real estate and more.
Planned gifts are only for the very wealthy.
Anyone can make a planned gift—no matter if your estate is worth $100 or one million dollars. Gifts of all sizes make a difference at Surrey. In the past, planned gifts have helped purchase a new vehicle for Surrey Transportation and supplemented the Surrey meal program.
Wills aren't necessary.
Having a plan is important. An estate plan makes your wishes known and provides your loved ones with peace of mind.
Since its founding, Surrey's programs and services have benefited from planned gifts. Read below to see just two examples.
The Impact of a Planned Gift
Support Essential Services
Surrey's vital transportation programs can provide more essential rides thanks to a bequest by Monika Krug. Monika was a longtime volunteer at Surrey, helping in the Surrey Consignment Shop and on fundraising committees.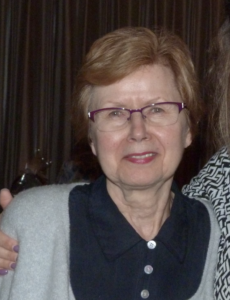 Through this volunteer experience, she saw how difficult it is for older adults who can no longer drive and how important Surrey transportation services are for rides to medical appointments, essential errands, and to Surrey centers. As Sue, a rider wrote, "Surrey's driver helped relieve the anxiety I felt about my medical procedure. He was cheerful and even made me laugh. That helped me immensely."
Monika bequeathed her car to the program, and it was immediately put into use helping those Monika most wanted to assist.
Strengthen Surrey for the future
Anne Torchiana enjoyed brightening people's days. She believed connection with others was essential to personal growth and happiness. As a Surrey volunteer, Anne made friendly phone calls to a group of homebound individuals she called her "people".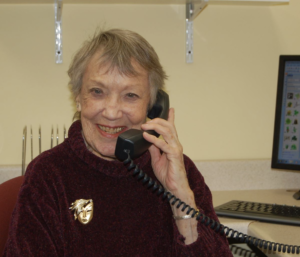 She also volunteered in Surrey's member services and home care departments. Her cheerful personality made everyone's day happier. Anne was always thinking about Surrey members in need, so it was not surprising that she left a planned gift to Surrey in her will.
We are excited to work with you to find ways to give that best meets your philanthropic needs and interests. If you have questions or need additional information, please call Dana Heiman at 484-321-6104.
Donor Privacy Statement: Surrey will not share or sell a donor's personal information with anyone else, nor send donor mailings on behalf of other organizations.