Surrey is pleased to announce its Board of Directors for fiscal year 2023. Andrew A. "Andy" Signore, PE, PharmaBioSource, will serve as Chair of the Board.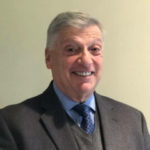 "I am inspired by the mission of Surrey Services. My childhood was spent living with my grandparents and I've always had a deep appreciation for seniors. Surrey provides valuable services to our community. Our members depend upon and are supported by Surrey's energetic and committed volunteers and staff." says Signore. "I look forward to helping Surrey continue to be a vital provider of the life-enhancing services Surrey delivers to our community."

Board leadership also includes the following board officers:
• Vice Chair: Michael C. Hemsley, Esq., Trinity Health, ret.
• Treasurer: Dawn Mann, SEI Investments, ret.
• Secretary: Karen Coley, Director, Process Management, Prudential
• Past Board Chair: Jean P. Kozicki, System Director, Recruitment, Main Line Health, ret.
The board leadership team is joined by new board member.
• Glen Reyburn, Private Banker, WSFS Bank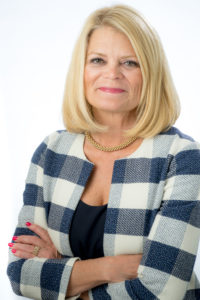 And returning members:
• Andrew S. Addis, President & CEO, R:SK Advisory
• Jeanne C. Beachler, Member Representative
• John Beilenson, President, Strategic Communications and Planning
• Andrew J. Bilotta, Jr., PAX Partners of Raymond James
• Maureen Brennan-Miller
• Rick Davis, President, Magis Insurance Group, LLC
• Ann Lanahan Gill, Vanguard Charitable
• James R. Holt, Jr., Founder and CFO, Evergreen Environmental, LLC
• David Levine, President, Alpha Scientific Corporation
• Kevin P. OBrien, Director of Financial Services–Alliances, Sanofi-Aventis, ret.
• Daniel T. O'Connell, EVP, CFO & Treasurer, QVC, ret.
• Kevin O'Nell, Osage Ventures
• J. Bradford Parkes, Heritage Insurance Services
Surrey wishes to express our deepest gratitude to Bruce Hopper, MD and Kristine Messner for their long-time board leadership and service. "Bruce and Kris have been active, supportive board members for many years Their dedication has had a direct impact on Surrey's growth and stability. We are extremely grateful for their generous support." says Jean P. Kozicki, past board chair.
Surrey's Honorary Board Members
Stephen W. Bajus
M. Parker Blatchford
Robert M. Campbell, Jr.
Beverly Dotter
Carole Rubley
About Surrey
Surrey inspires and enables all of us, as we age, to live with independence and dignity, and as engaged members of the community. Surrey is a non-profit 501(c)(3) organization, providing a full spectrum of specialized services including: home care services, transportation, center- based programs and activities, meal programs, lifelong learning opportunities, health and fitness activities, opportunities to volunteer, and a Consignment Shop to help with downsizing. What differentiates Surrey is our caring philosophy, holistic view and our family centered approach to services for the aging. Learn more about Surrey at www.SurreyServices.org or call 610-647-6404.
##