Many teenagers see summer as a time to relax, enjoy a break from school, and take trips to the shore and other vacation destinations with family and friends. Rylan Arata of Wayne decided to use his free time, more than 100 hours of it, to volunteer at Surrey Services for Seniors. Surrey is pleased to announce that Rylan has been awarded the President's Bronze Volunteer Service Award.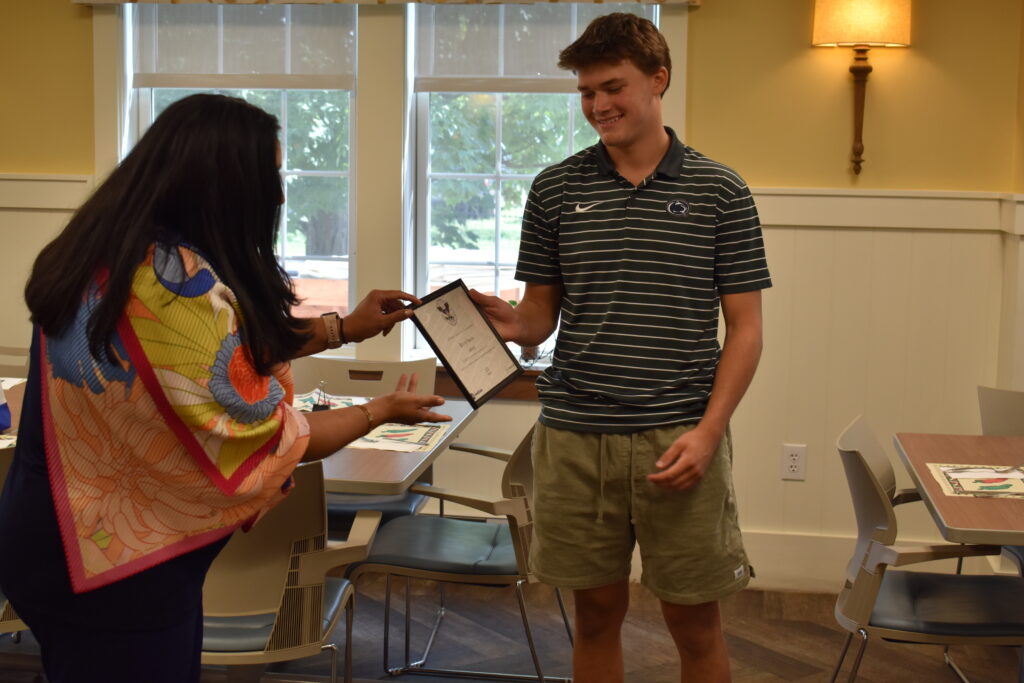 Rylan volunteered in many different roles at Surrey. He updated the Surrey website with monthly programs, served lunches, bussed tables, helped to plant Surrey's raised garden beds, loaded and unloaded cars full of supplies for a major fundraiser, organized storage areas, and served as a monitor in the Surrey Fitness Center.  "Rylan was cheerful, punctual, kind, and hardworking," said Diane Kochinsky, Surrey Mission Services Manager. "He more than deserves this Award." This was all while Rylan, a rising junior at Malvern Preparatory School, had a busy summer of weekend lacrosse tournaments with his club team at Freedom Lacrosse.
Rylan's energy and thoughtfulness was amazing. "Rylan never wanted to inconvenience the older adults who were using the elevator to attend programs in the second floor classrooms." said Maureen McKnight, Surrey Marketing Director. "He would pick up whatever heavy item we needed on the second floor (that staff would normally take in the elevator because none of us could lift it) and carry it up the stairs–this included a 10×10 outdoor event tent and a heavy rolling cart."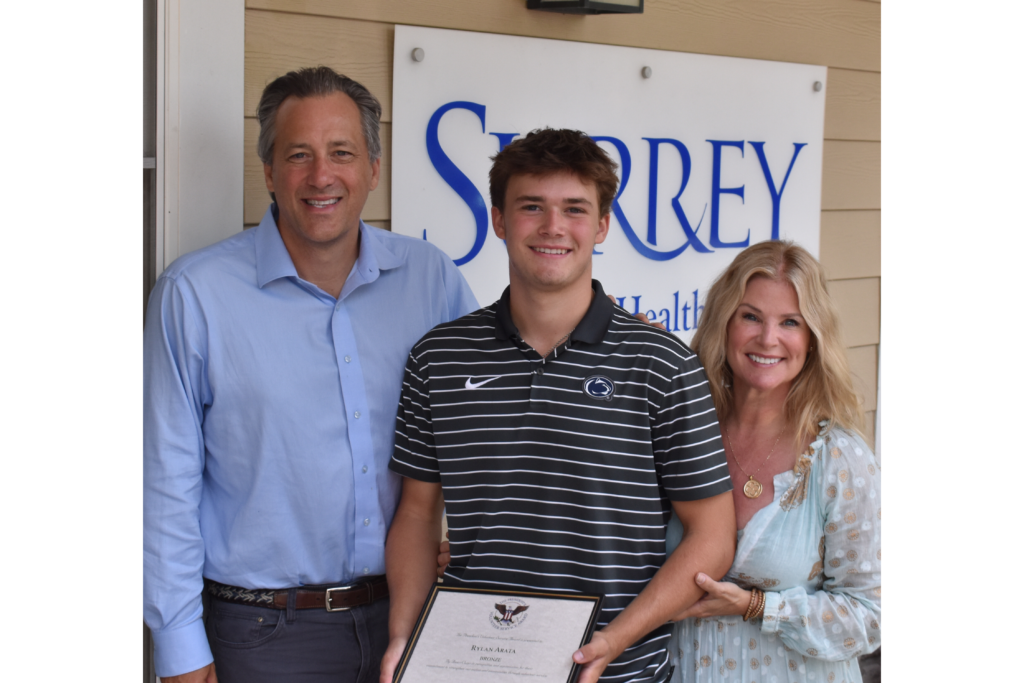 Surrey is recognized as a certifying organization by the President's Council on Service and Civic Participation. This means Surrey volunteers are eligible for the President's Volunteer Service Award, a national award that honors individuals whose service positively impacts communities and inspires those around them. If you are interested in volunteering with Surrey, please contact Diane at 484-321-6102 or via the Surrey website.