Robert left his doctor's office with three new prescriptions; two order slips for labs; and instructions to monitor his blood pressure and call the office if there was a change. His head was spinning with all the new information. Robert went to his appointment by himself and although he was careful to listen to all the doctor's instructions, he wished he had asked more questions.
Feeling overwhelmed, Robert called Surrey and spoke with Cathleen Callaway, RN, BSN, one of the nurses in Surrey's RN Care Management. This service helps individuals manage short term or chronic health issues by providing clinical support and wellness checks including:
Assistance with follow up medical visits and labs, monitor vital signs
Medication management, filling pill boxes, and refill reminders
Help evaluating nutrition and hydration
Coordinating other health and support services, for example, following discharge from a rehab facility

After an initial, in-person assessment where they discussed Robert's concerns, Cathleen helped Robert to organize his existing medications with his new prescriptions and set up a plan to ensure he took them all correctly. She made a telehealth follow up visit with his doctor so that he could clarify some of his questions and made appointments for his other labs. Finally, she set up a weekly appointment where she visited his home to track his blood pressure, hydration, and any symptoms he was experiencing.
"I feel much more confident about my health," says Robert. "Cathleen answers my questions, keeps me organized, and advocates on my behalf."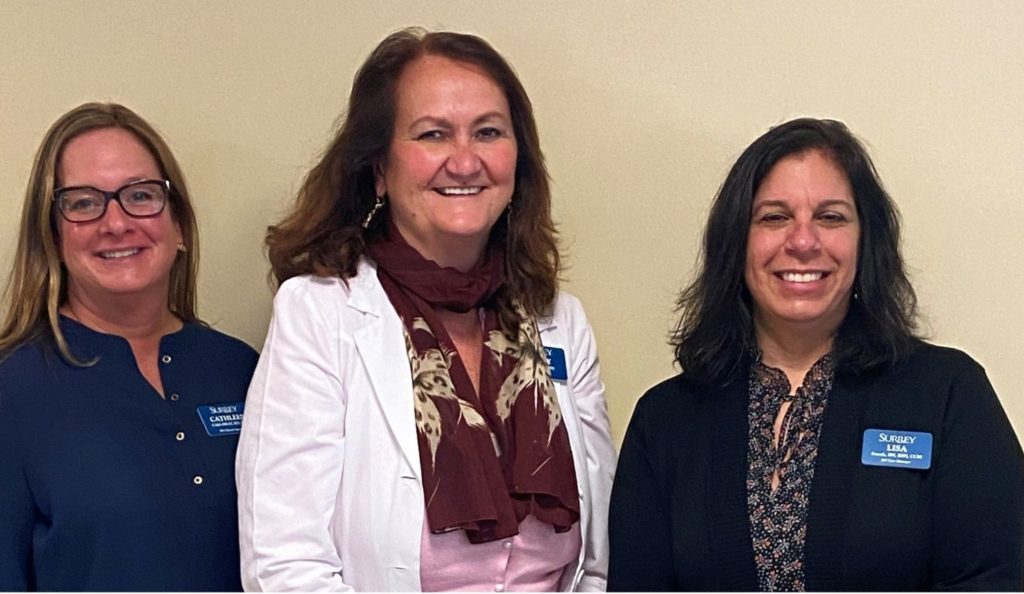 RN Care Management is just one of the home care services that Surrey provides as part of our comprehensive approach to aging well. Call 610-647-9840 or visit SurreyHomeCare.org to learn more about how Surrey can help you in your home.